Realize Meaning In Your Experience Of Living
Actualize Your Potential To A Meaningful Life
Ef Zin reflects a view on life not merely as what is, but what can be if we actively participate in its making. It represents a holistic and all-inclusive antidote to the material aspects of contemporary living because it is about "How to become" rather than "What to be".
"It is important to live well (Ef Zin, "Ευ Ζην"), not simply to exist" (Aristotle).
Ef Zin has been woven out of the works of Classical Thinkers; more specifically, Aristotle. It represents an era of thinking that, in its essence, discusses how to find "truth" and "good" in our quality of living. More simply, they define how to live well, in full acknowledgment of our human limits and potential. Permeating through Aristotle's texts is the recognition that our reasoning – our ability to think – is the spearhead to finding meaning and quality in our lives. The quality of our thinking determines the quality of our decisions and therefore the quality of our experience of living. Through Ef Zin we study and practice this dynamic of good thinking, wise decisions and well-being.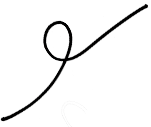 Become an ambassador of the Ef Zin way of thinking. Come in touch with your true self and discover the value and self-worth that is your merit of being human.